Buildzoom Case Study

Buildzoom has a staked a claim as a trusted source for people looking to hire the best contractors in their area. They've done this by letting the contractor's work speak for itself. Commercial or residential property owners can not only search through Buildzoom's database of skilled craftsmen, but they can skim through galleries showing finished projects in high resolution detail.
The Buildzoom Challenge
Provide effortless picture upload to a wide audience and dynamic delivery of photos as a key value proposition of their service.
Artem Kholodenko, Buildzoom's Director of Front-End Engineering, is the person responsible for maintaining the important visual nature of the Buildzoom experience. "Contractors create galleries of their finished work and home owners will submit photos of what they want the finished product to look like," Artem explains of the 2-way marketplace.
Upload
The challenge is providing both segments of their user base, property owners and contractors, with a seamless, frustration-free experience when uploading and organizing multiple photos from any device. "We're not in the business of building file uploaders," so out of the box ease of use is an important factor when evaluating third party solutions. Integrating Filestack using a Filestack's Rails Gem was plug-and-play, and connecting Amazon's S3 to store uploaded photos was also "super easy".
Delivery & Transformation
On the other side of the workflow, Filestack has been key in maintaining Buildzoom's media rich experience without the cost of long page load times. Using Filestack's Image Transformations API, Buildzoom's database of original high resolution images are served only as big as they need to be to ensure a minimal page footprint. In addition to providing users with a good experience, this optimized photo workflow offers the additional benefit of increased page rankings.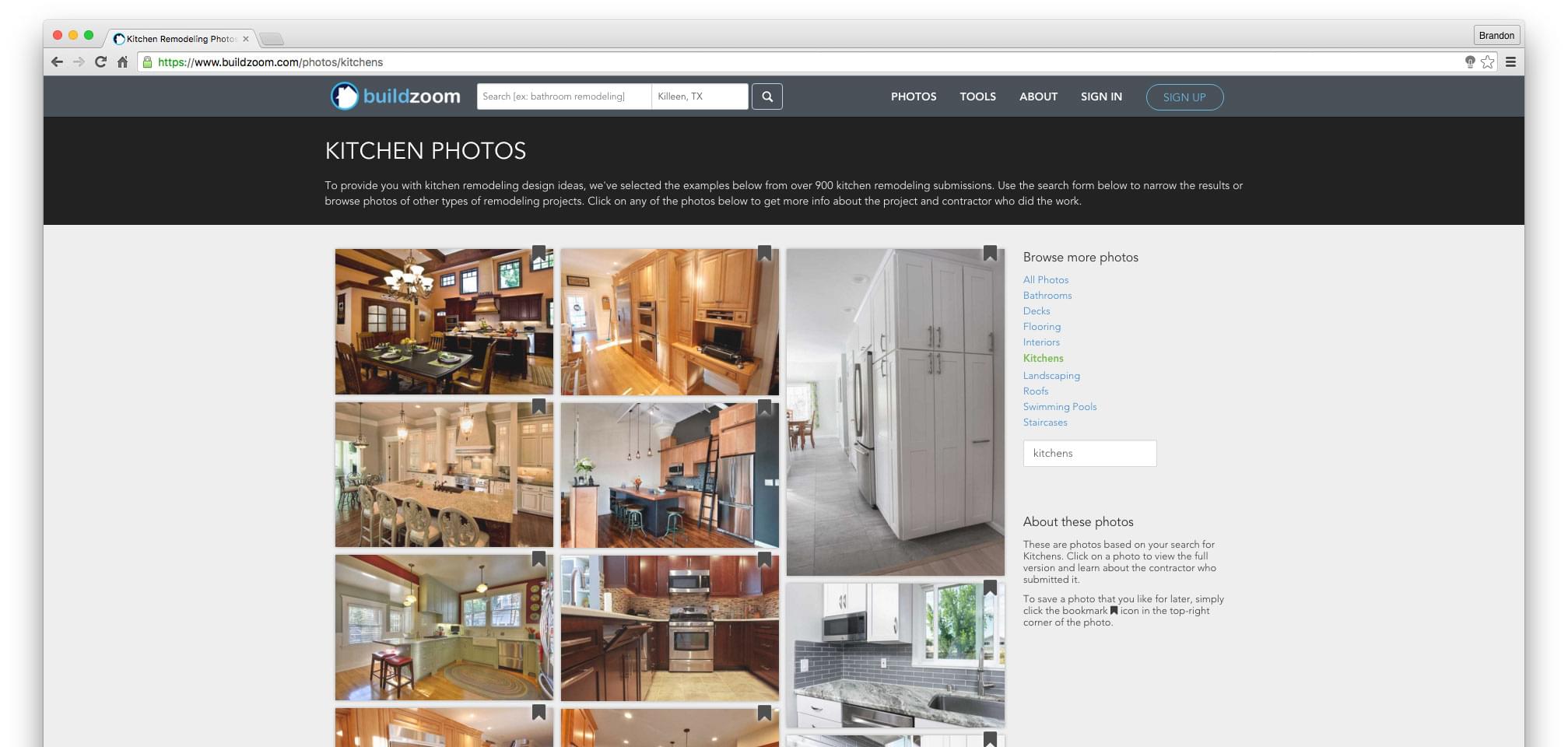 Conclusion
Buildzoom's 2-way marketplace is thriving because they've enabled consumers and contractors to communicate visually. Allowing parties to easily upload examples from anywhere on the Internet goes a long way in establishing the confidence and peace of mind their users are looking for. Deploying Filestack to facilitate the upload, storage, transformation and delivery has proven to be a reliable, comprehensive solution for Buildzoom, garnering them proven results without requiring a large investment of their developer's time and focus.